Why Bryce Canyon is the most beautiful place I have ever seen (yet)!
It was just another morning on a roadtrip. We got up, packed our bags, got coffee and put the location of Bryce Canyon NP on the gps. As usual, we stopped at the National Park entrance welcome board to click a customary photo (alright alright it was much more than just one). Fifteen more minutes and we reached the parking lot. Just another national park, I thought; Let's get on with it. We started walking towards the trailhead sign for Inspiration point where some folks were already taking pictures, a usual sight by now. Little did I know, I was about to the see the most beautiful place I have ever seen in my life, which is saying something.
We reached the clearing and what I saw was something straight out of a Star Wars movie. The valley beneath us contained rock pillars standing upright and in perfect tandom with each other. There was vegetation in the crevices similar to the green leaves you see in a bouquet, costless on it's own but imperative to the whole picture. The pillars are a varying shades of cream and maroon each having its own pattern depending on where you stand and what time of day it is. On your left are the vast badlands of Utah with not a single green speck in sight and on your right is a lush green forest: And here you are standing between them, trying to soak it all in and find answer to your own impending question, how can something be so beautiful?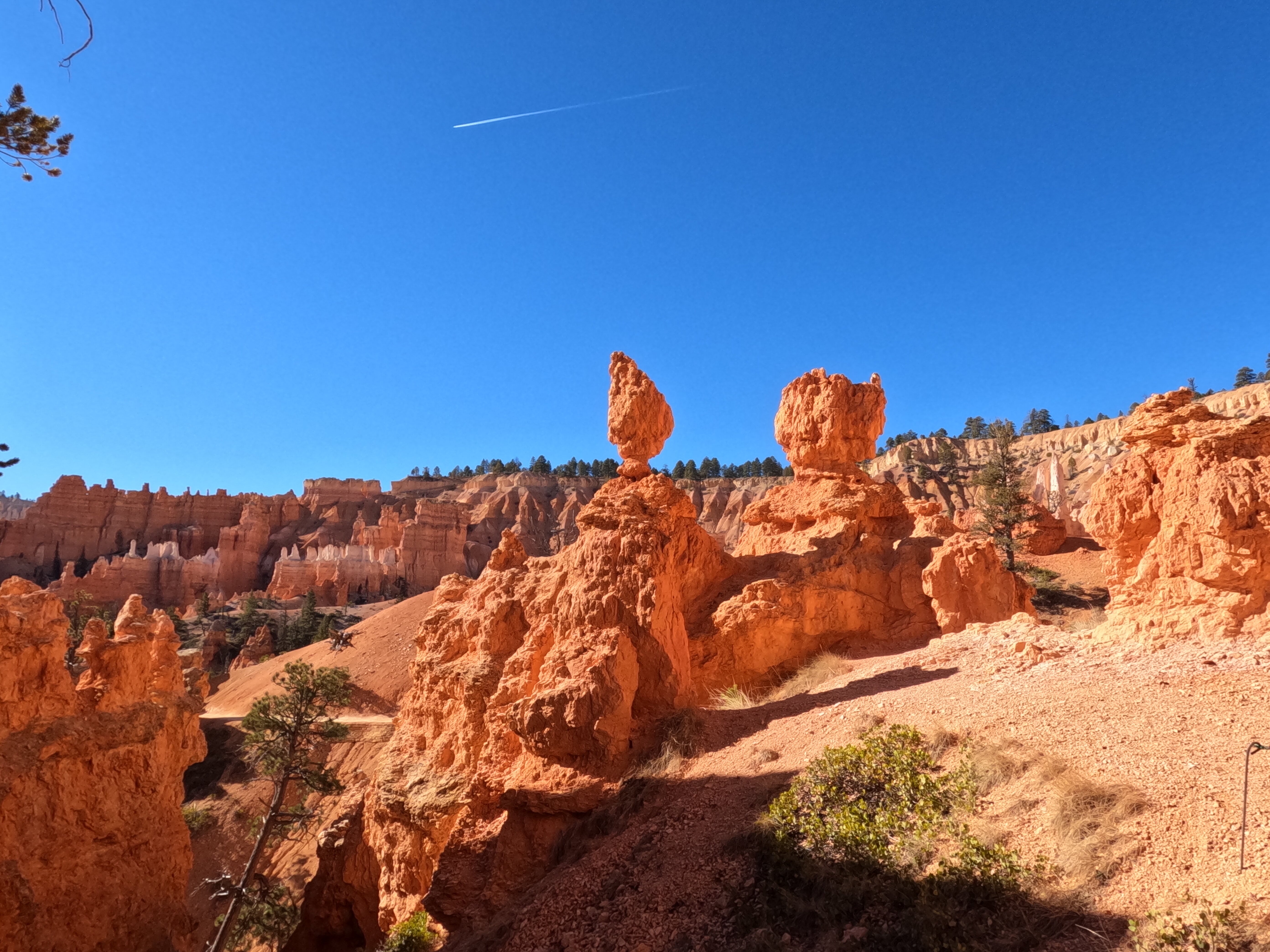 Stepping out onto any lookout, you are invited to connect with an amazing example of some of the most unusual terrain on this planet, making you feel as though you are stepping foot on the edge of another world. - Stefanie Payne on Bryce Canyon, A Year in the National Park
A good start to explore the park would be a short hike to the Upper Inspiration point, which is around 1 mile out and back. If you are not up for it, the lower and mid inspiration points will do as well. The hike runs around the perimiter of the valley so rest assured that you have the best views in the house the whole time. You'll also see some interesting trees with their roots fully exposed right on the edge of the cliffs, as if hanging to dear life. The view from the top is surreal to say the least. I realized that there's so much more happening in the valley. You'll see a stream of water flowing along some old worn out tracks before dissapearing in the mazes formed by the pillars. From this point of view, there's now an orangish tint over the whole landscape, complimented by the clear blue skies.
Next, we wanted to walk down the valley floors and see all the pillars upfront. Navajo loop and Queens Garden, a medium 3 mile trail, is one of the most popular one here which promises just that. For the best experience, start at sunset point and go anti-clockwise ending your hike at sunrise point. The most breath taking part was just fifteen minutes after we started the hike, while descending on the hairpin tracks. You have the mesmerizing sandstone walls on both sides glittering with the sunlight bouncing off of it giving you a comforting warmth from the crisp morning winds of early fall. Follow the signs for the Queens Garden and you'll see some spectacular rock formations, a tunnel passage through the pillar and much more. Keep an eye out for information kiosks along the way, explaining all about how this all came to be formed (There's even a goodie you can win at the visitor center if you click a picture of all 3 of these). Finally, we reached sunrise point and sat on a bench overlooking the park, for a few minutes to see everything one last time before walking to our car.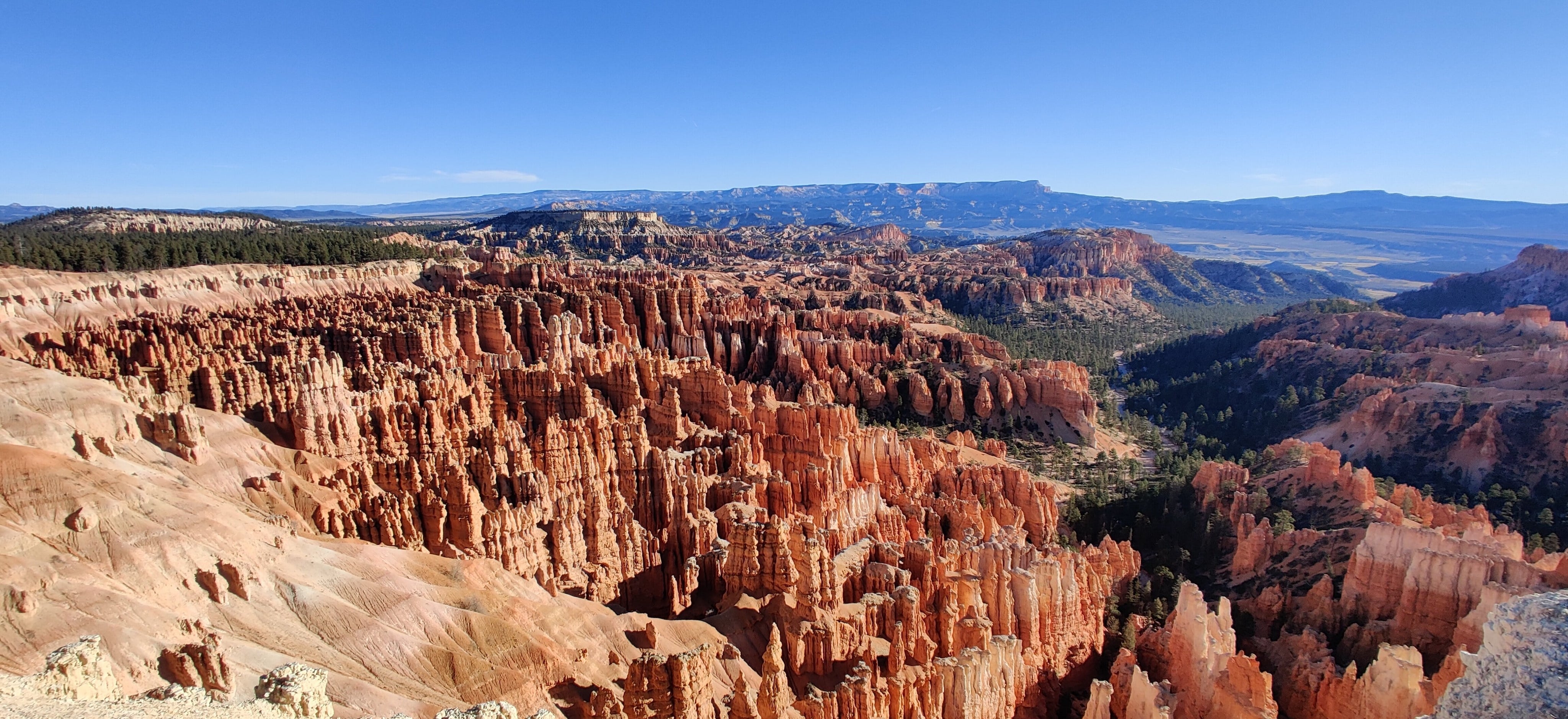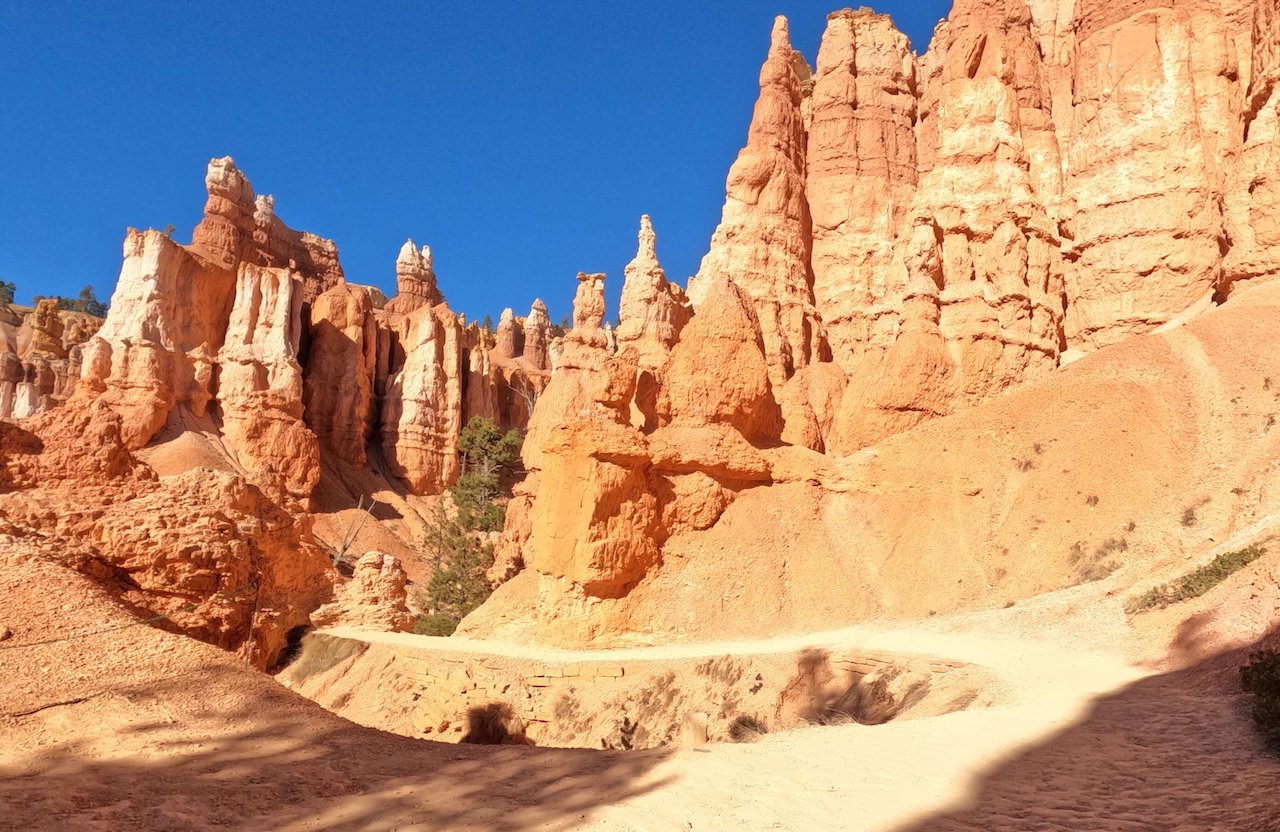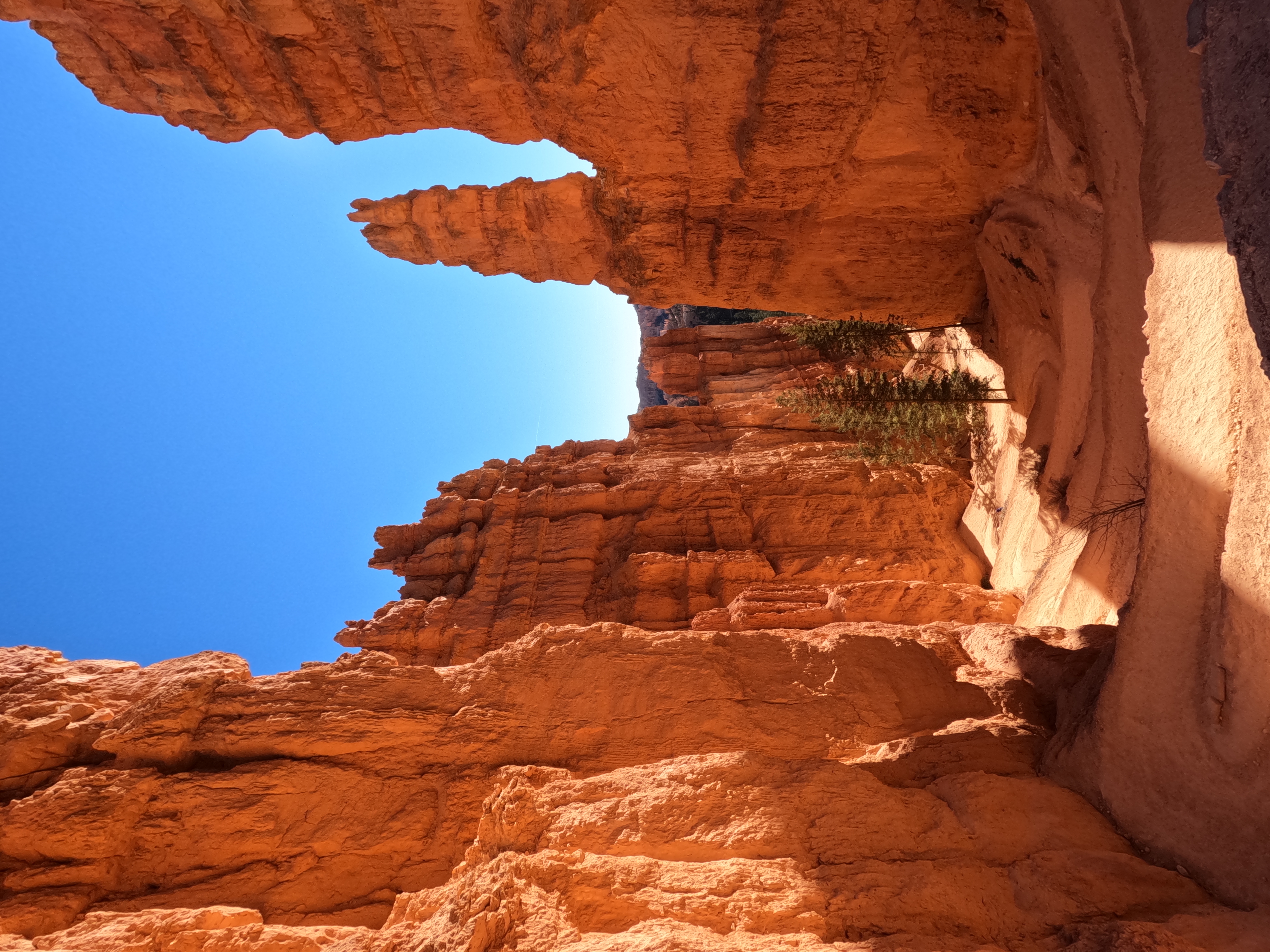 There are so many great places we see in our lives. Some we forget after a while, some we remember and then there are those that become a part of us. Bryce Canyon was one such experience for me. All the blogs and articles about Bryce Canyon, including this one, fells short of describing what it is like to see it in person; and yet could be summed up in just one word: Magical. Its amazing how erosion and freezing temperatures can create a masterpiece like this on the grand utah canvas. If you are ever in the area, do yourself a favor and visit this park. You'll love it!